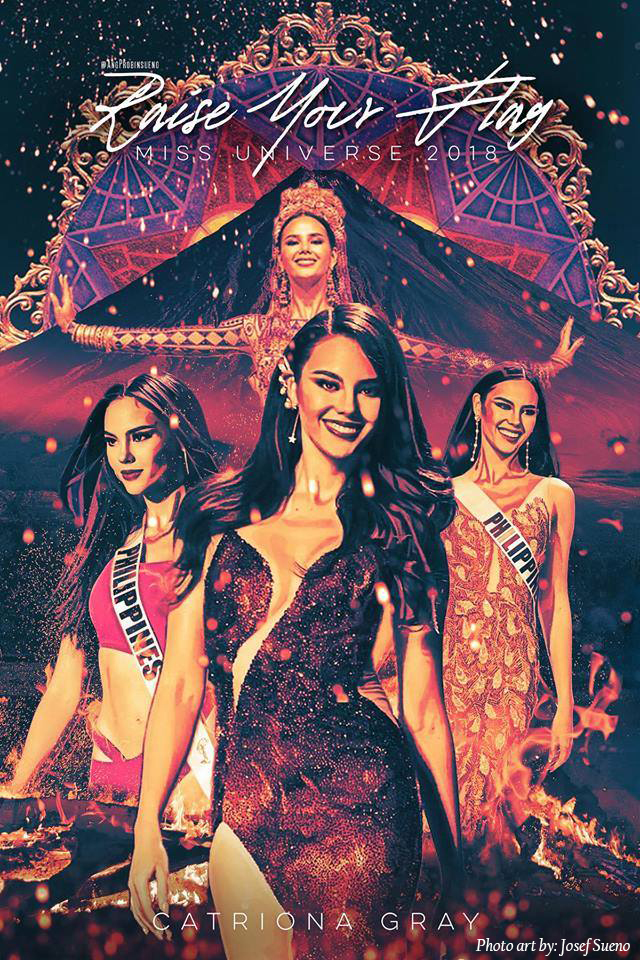 Miss Philippines Catriona Gray is Miss Universe 2018. The prestigious pageant was held in Bangkok, Thailand on December 17, 2018. Catriona outshined 93 other contestants from all over the world, and she is the 4th Philippine representative to have won the crown since 1952.
But other than the Php13.2-M ($250,000) Mikimoto crown, which is crafted with 30 carats of 500 diamonds and 120 South Sea and Akoyo Pearls, Catriona will also bag a ton of perks fit only for a queen.
Sources say that the prizes that await Catriona includes, but are not limited to the following:
1. Multinational Endorsement
2. Local Bank Endorsement
3. Automotive Endorsement
4. Ready-To-Wear Brand Endorsement
5. Food and Beverage Endorsement
6. Hair and Make-up Brand endorsement
7. Personal Care Endorsement; and
8. Residual Royalties
With the help of Aviso Valuation and Advisory's research team and financial analysts, we've been able to come up with the Net Present Value of Catriona's Cash Flows in her future career as a celebrity.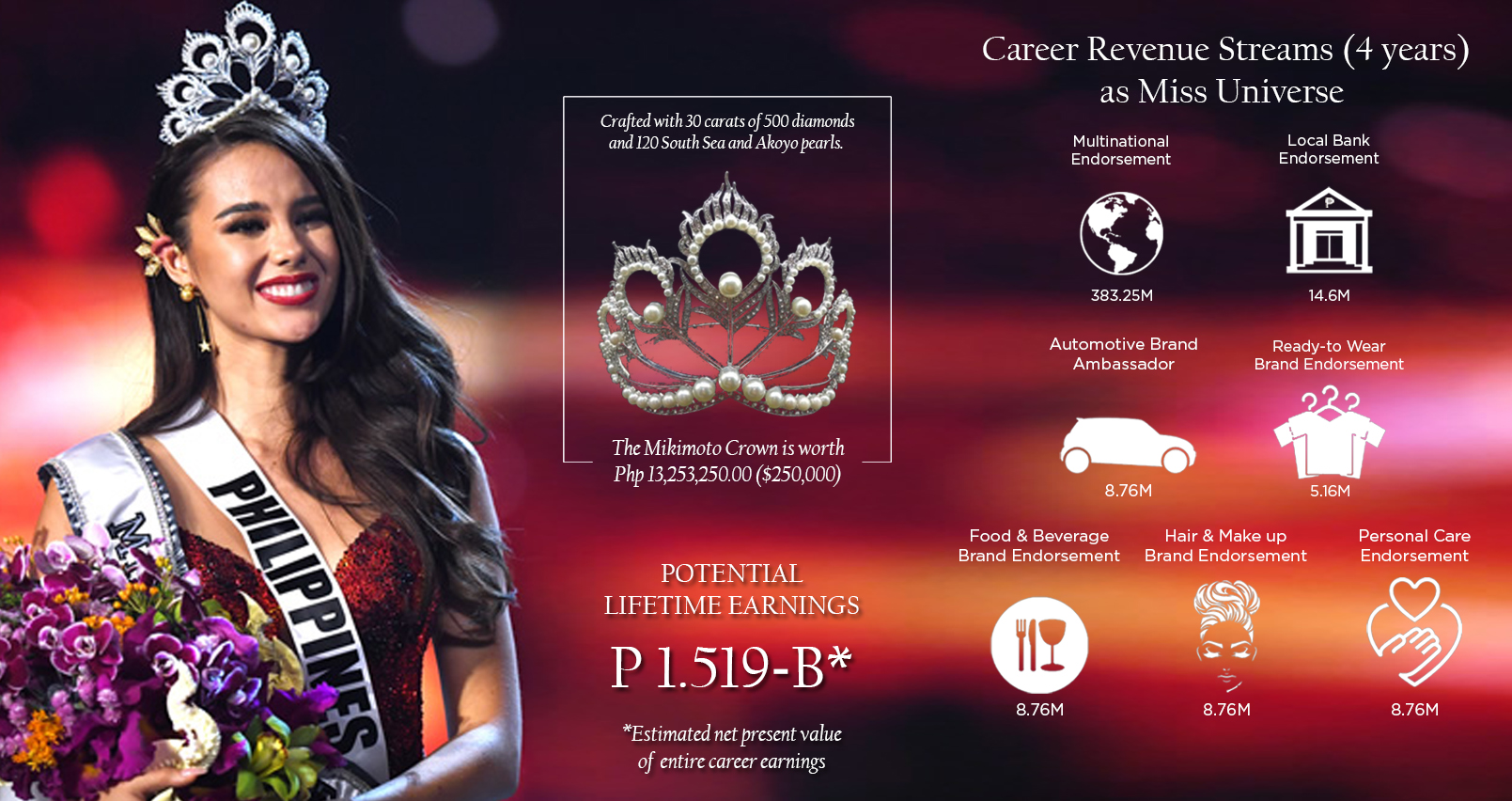 Her projected cash flows throughout her career after winning Miss Universe were discounted to come up with the current value of all her career earnings.
With all the prizes waiting for Catriona plus perpetual residual royalties, Catriona Gray's projected career earnings after Miss Universe 2018 sums up to Php1.5-B in today's money.
Time value of money is the financial principle behind the discounting of cash flow projections, which basically means that a unit of currency is worth more today than it is tomorrow.
AVISO uses this method to compute for the current value of future cash flows for undertakings such as Enterprise Valuation, Shares of stocks Valuation, Logo/Brand and Trademark Valuation and other valuation of intangible assets. To know more about financial modeling and how we can be of help, click here.