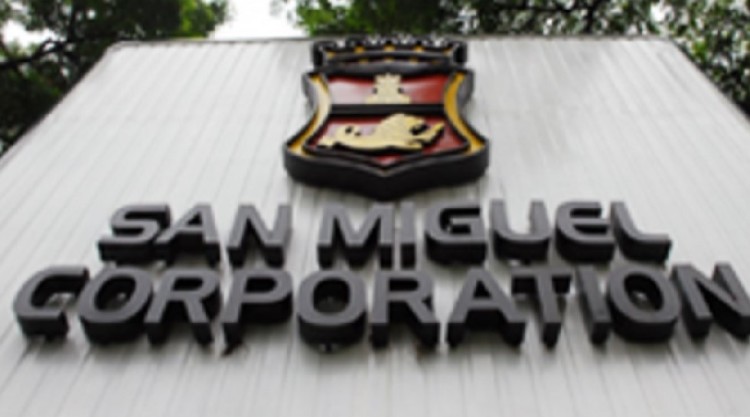 PH Digest: San Miguel's $299m bond offer; Primex allocates $1.9m buy-back shares
San Miguel's $299m bond offer okayed
Philippines' diversified business house San Miguel Corp (SMC) has secured the approval of the Securities and Exchange Commission (SEC) to proceed with its bond offer to raise up to $299 million (P15 billion).
The diversified conglomerate said, it would sell P15 billion fixed rate bonds under the $1.2 billion (P60 billion) Shelf Registration of SMC.
Slated to be issued on April 7, 2017, the bond will comprised Series D Bonds due 2022 with a fixed interest rate equivalent to 5.1923 per cent per year.
SMC's offer period will begin on Tuesday (March 21) and will end on March 27, 2017. But the schedule may change depending on the agreement between SMC and joint lead underwriters and book-runners.
The Ang-led firm intends to list the bonds in the Philippine Dealing & Exchange Corp on the issue date of April 7.
SMC recently reported achieving a P52 billion net income in 2016, an 80 per cent increase over 2015, driven by higher revenues and better margins across its major businesses.
Primex allocates $1.9m buy-back shares
Listed property developer Primex Corp is seeking to allocate up to $2 million (P100 million) for a share buy-back program.
The P50 Million amount will be taken out from the retained earnings of the company and the shares shall be lodged as treasury shares.
"These treasury shares may be reissued in the future for fund-raising purposes, subject to the discretion of the board," Primex informed the local bourse on Monday (March 20).
In a supporting move, company affiliate Primex Development Corp, with practically the same principals as Primex Corp, also approved a resolution to purchase another P50 Million from the open securities market.
Primex, together with its subsidiary Primex Realty Corp, and affiliate Primex Land Inc, announced over the weekend of pre-paying all its bank obligations of $35.9 million (P1.8 billion ) with Metrobank and BDO Unibank.
The listed firm has an approved loan with Metrobank amounting to P300 Million which is due to mature on April, 2020 while its subsidiary Primex Realty, the owner and developer of a 31-storey residential tower in Salcedo Village Makati City, prepaid both its term loan with Metrobank amounting to P700 Million and its P500 million loan with BDO.
The Metrobank loan that matured last July 6, 2016 was fully paid three months ahead of time, while the BDO loan that will mature in 2020 was fully settled before the year 2016 ended.
Also, its affiliate Primex Land was able to wipe out all its bank obligations of P300 Million in five months ahead of maturity.
Primex noted the early settlement of the bank loans is expected to bolster the company's financial standing in the domestic lending market. This shall also lead to the banks' higher trust and confidence in the group, resulting in lower lending rates and increased allocation of funding.
Primex chairman Ernesto Ang said eliminating the company's already low debt levels helps make Primex a fundamentally stronger company especially at a time when the market is expecting a rise in interest rates.
"Additionally, our debt-to-equity levels should now be among the healthiest and lowest among the most valuable 20 listed property developers in the country," Ang said. "We were able to achieve this with our recent record profitability supported by steady and robust cash flows coming from foreign and institutional investors."
Ang also said the company's current financial position even allows it to pay dividends to shareholders which it is planning for 2017, on top of its acquisition and upcoming development projects.
Primex is also formulating a dividend policy in view of the steady improvement in the company's financial performance and for the benefit of their stockholders who have supported the company.
Primex's last trading price remained at P4.43 per share since Friday.